We would love to have you on our team!
Please fill out the mini-application below or stop in to the Original Big Eyed Fish on Wells St or Big Eyed Fish Express on Hillegas Rd or the new BIG EYED FISH EXPRESS NORTH at Leo Crossing to apply in person.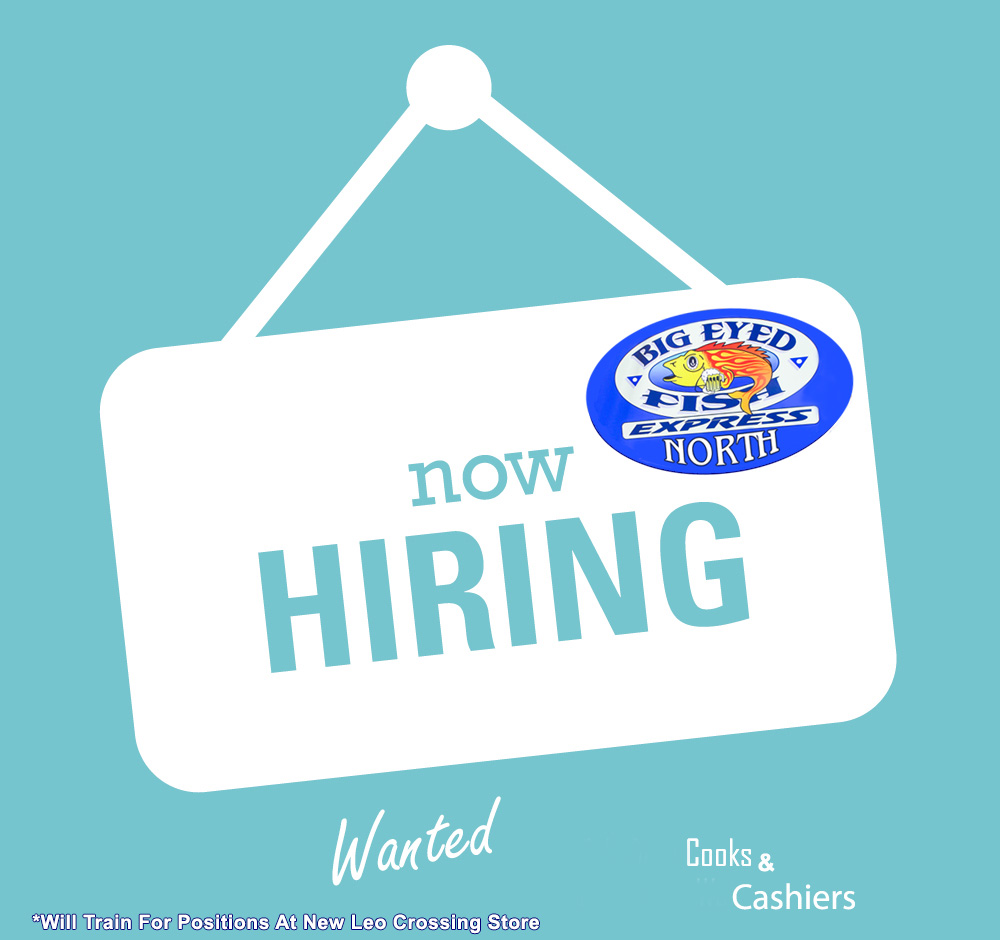 Comments or questions are welcome.